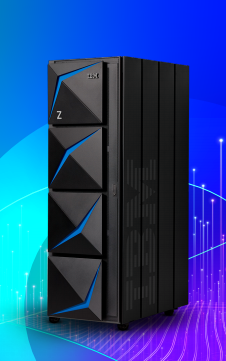 SD Times News Digest: BMC Announces New Mainframe Security Update, Emerson Launches Plantweb Optics Data Lake, Melissa Appoints Data Quality Leader
[ad_1]
BMC, a provider of autonomous digital business solutions, announced several new innovations and integrations within its BMC Automated Mainframe Intelligence and BMC Appliance portfolio to enhance mainframe security.
This update provides automated detection and response capabilities that allow you to discover weaknesses and malicious activity before a breach occurs.
The new integration gives developers access to a simplified CI / CD pipeline and allows them to coordinate automatic deployment across multiple platforms.
Additional details available Here..
Emerson announces Plantweb Optics Data Lake
Emerson announced the launch of Plantweb Optics Data Lake, which helps manufacturers reduce data complexity.
New advanced data management solutions securely identify, collect and contextualize large and heterogeneous data. This is often a different format and includes siled data throughout the plant.
Peter Zornio, CTO of Emerson's Automation, said: Solutions business. "Aggregating information between systems without disrupting the production environment is extremely complex and difficult. With Emerson software, users can centrally and securely manage operational data and easily scale it up. , Obtain important information about operations at the company level. "
Melissa Appoints Head of G2 Grid Summer 2021 Data Quality Report
Melissa has been named a Leader eight in a row in the G2 Data Quality Summer 2021 Grid Report, the Melissa Clean Suite Business Solutions Review website, and the Melissa Data Quality Suite.
The most popular features of the two suites include preventative cleaning, identification and standardization.
Melissa's Data Quality Suite is a toolkit for APIs or on-premise web services that can be integrated into web pages, forms, and custom applications to provide data input or batch validation. Melissa Clean Suite edits and adds customer contact data records in Salesforce and Microsoft Dynamics CRM.
Qumulo on Azure as a Service is now available
Qumulo on Azure as a Service is a cloud-based petabyte scale file data management platform delivered as a managed service.
"Qumuloon Azure as a Service eliminates the tradeoffs customers face when building large-scale file-based workloads in the cloud. Azure clients are scalable and offered to businesses as a fully managed, cloud-native service. It is now easier to build file data applications using a secure platform for classes, "said Bill Richter, CEO of Qumulo. "The availability of Qumulo on Microsoft Azure gives our customers the ultimate flexibility to run where they want, without having to upgrade hardware, software or manage complex large-scale systems.
This new offering can scale up to petabytes in a single namespace, enabling high capacity workloads on Windows, Mac, or Linux devices.
SnapLogic launches certification program
SnapLogic's new Enterprise Automation Professional certification program aims to help customers, partners and developers become experts in using the SnapLogic intelligent integration platform.
"Certification makes it easy for customers and partners to find and select the right integration experts to implement SnapLogic. By working with certified integrators, organizations can find the ultimate way for those who choose to work together. And we are trained in best practices, and we can be confident that we can quickly see the return on investment, "said Karthik Bandi, vice president of global affairs. Technical field operations in SnapLogic.
The SnapLogic integration platform uses AI-powered workflows to automate all stages of an IT integration project, whether on-premises, in the cloud, or in a hybrid environment.
SD Times News Digest: BMC Announces New Mainframe Security Update, Emerson Launches Plantweb Optics Data Lake, Melissa Appoints Data Quality Leader
Source link SD Times News Digest: BMC Announces New Mainframe Security Update, Emerson Launches Plantweb Optics Data Lake, Melissa Appoints Data Quality Leader
[ad_2]