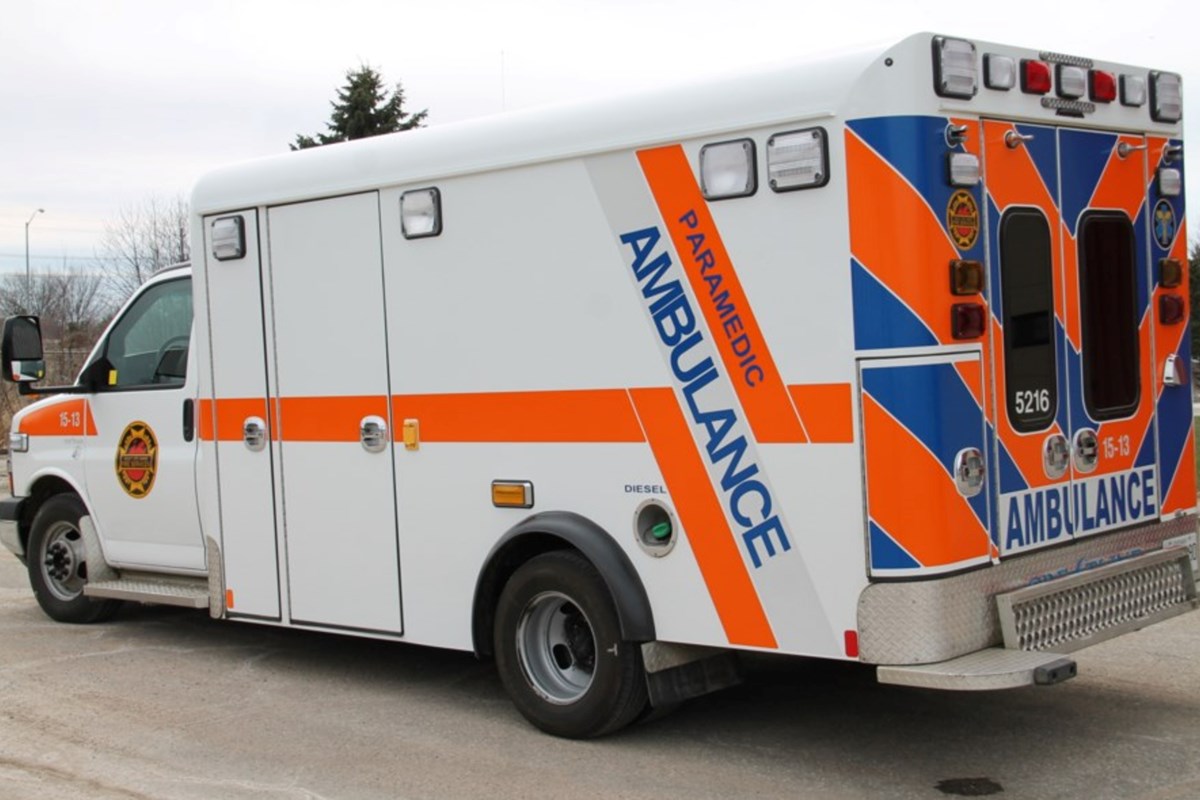 Paramedic service finds temporary home downtown to deal with overcrowding
Two ambulances would be stationed at Number 1 Fire Station on Tancred Street in the city's downtown as part of the proposal
Paramedics could soon operate from the town center fire station under a proposal from the local social services board, a move which the local chief paramedic says will provide better coverage in the town centre. city ​​of the city.
Currently, the city's fleet of seven ambulances and emergency vehicles operate out of Fire Station Number 4 on Old Garden River Road at the north end of the city. This space is leased from the city by the District of Sault Ste. Marie Social Services Administration Board (DSSAB), which oversees land ambulance service in the region.
The paramedic service is running out of space with the recent addition of a 24-hour ambulance to the fleet and has begun looking for a second temporary location, preferably downtown.
A paramedic station is among the amenities expected when renovations to the former Sacred Heart School at 721 Wellington Street East are complete, along with a men's shelter and harm reduction center.
"When it became clear that the construction of the new ambulance base would be delayed, we changed our strategy to deal with the problems that accompanied this delay; overcrowding at station number 4, late responses in the city center, etc. Paramedic Chief Kate Kirkham said in a report to DSSAB. "We initially looked for rental options that could house a temporary citywide base in the private market, but we couldn't find one that suited our needs."
Kirkham then contacted Fire Chief Peter Johnson to see if there was space available to rent at another of the active stations.
"He appreciated the efficiency of this arrangement and offered to lease space at the main fire station," Kirkham said of his discussions with Johnson. "Here we would be able to accommodate two ambulances, which would alleviate the overcrowding problem at 65 Old Garden River Road while balancing coverage for better response times to downtown emergency calls."
A one-year lease of a 14.5% portion of Fire Hall Number 1 will cost $40,315.84 plus HST.
Kirkham said the move will allow the paramedic service to provide a more balanced service downtown while reducing congestion in its current home.
"The temporary lease of 72 Tancred Street is a strategic move to achieve both and allows us to do so in a fiscally responsible manner," she said.
The paramedic service plans to renew a lease on the space it currently uses on Old Garden River Road, which includes access to mechanical bays for repairs. It occupies approximately 38% of the space in this facility, with an estimated renewal cost of $161,016.50 plus HST for calendar year 2022.