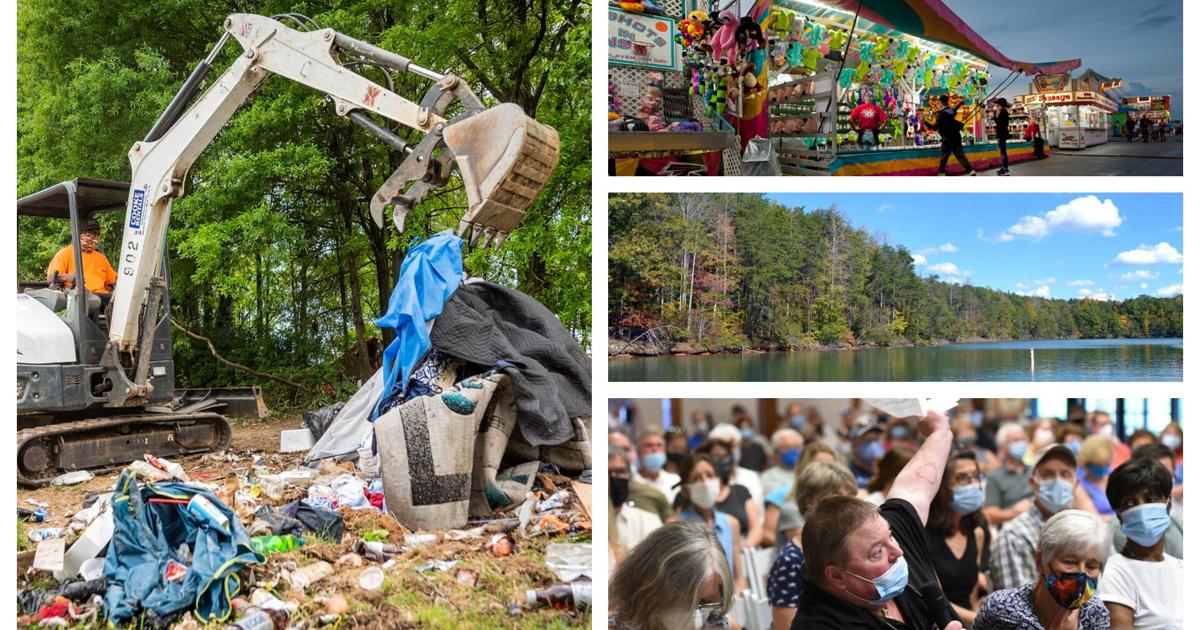 Money. Masks. The fight for equality. Some of the biggest issues Forsyth County has faced this year. | Local news
Still, the city imposed stricter rules for the fair than was originally proposed, with an indoor masking requirement replaced by a masking rule at all times.
When the fair took place, many people ignored the mask's mandate and little application was visible. Still, city officials called the fair a success and blamed the 37% drop in attendance from 2019 more on weather than COVID-19 fears.
The fair wasn't the only city or county function to see the impact of the coronavirus. In May, city officials said the pandemic had hampered the recruitment and training of lifeguards at city pools, leading to swimming interruptions to prevent staff from stretching too much.
Later that year, the Winston-Salem Transit Authority had to cut bus service due to the coronavirus-influenced labor shortage that affected employers everywhere, both public and private.
Meanwhile, supply chain crimps caused by the pandemic prompted county officials to scramble in October to address an ambulance shortage. National ambulance manufacturers said the shortage would continue until 2022.
The city spent much of 2021 under a largely voluntary mask mandate.
Mayor Allen Joines announced on October 29 that he would lift the mandate if the city achieves a positive COVID-19 infection rate of 5% or less for at least two weeks, with fewer than 10 new cases per 100,000 residents over an average of five days. . But the city never reached this benchmark.