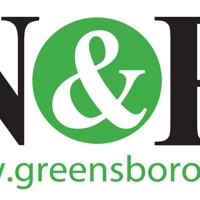 Keith Debbage: Flying High: A lot is going well in our local economy | Chroniclers
Not 'one or the other' but 'both'
Over the past decades our community has struggled mightily to rebuild our identity and, like many other metropolitan areas facing similar difficult situations, the choices largely boiled down to two options: development strategy? Or do we go big game hunting and try to attract trophy companies that can help us reinvent the region? Think of Boeing, Tesla, Amazon or Mercedes-Benz, to name a few.
Faced with a weak economy, community leaders decided to adopt both strategies.
With regard to the "back to basics" approach, our region has had notable successes. A kind of rebirth in our downtown area has been fueled by local entrepreneurs like Roy Carroll, Andy Zimmerman and Marty Kotis. Other key developments have included the development of the Greensboro Grasshoppers baseball stadium and the recent opening of the Steven Tanger Center for the Performing Arts. Most of these initiatives have been largely supported by local funds and capital.
At the same time, our community also continues to embrace other initiatives focused on rebuilding local institutions, including a critically important $ 1.7 billion referendum on school bonds. The Guilford County Council of Commissioners recently voted 7-2 to put the referendum on the March 8 ballot so voters can decide whether to fix ailing Guilford County schools. Numerous economic development studies and CEO surveys suggest that a key criterion for attracting new businesses is good schools. Our community has also been very successful in improving our local infrastructure with the installation of fiber optics and a new Urban Loop highway that will surround the city once it is completed.