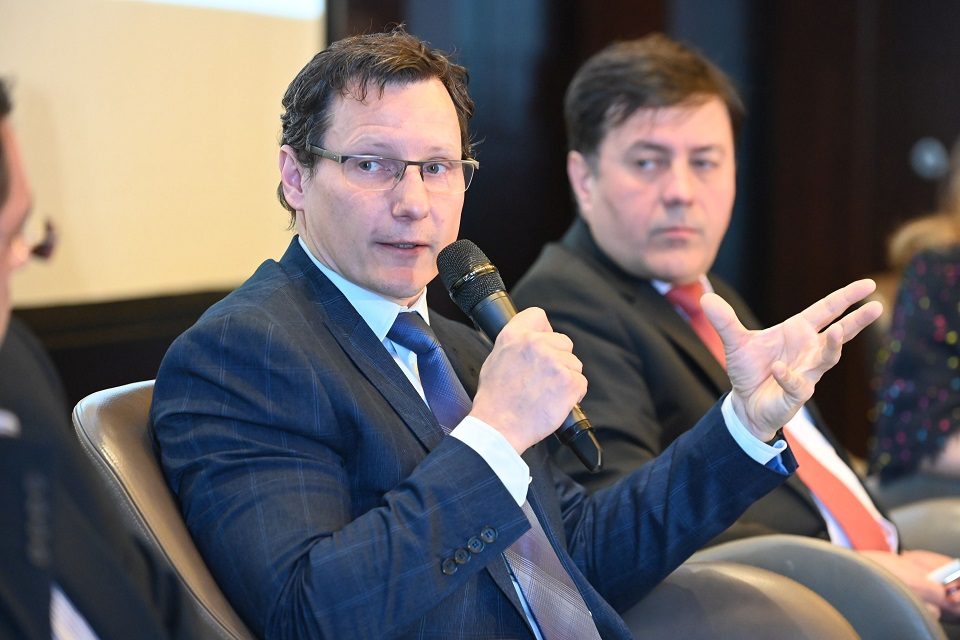 "Governments across Europe are beginning to treat citizens as customers" – The Diplomat Bucharest
"There are many challenges for the public sector, but I would name just three. First: change in expectations. Second: demographic changes. Third: funding gaps.
To be more specific, we have seen some studies and 85% of citizens expect government services to have the same level or even better than they currently have from commercial organizations.
Changing the mentality of citizens must also change the mentality of governments. What we have seen now across Europe is that governments are treating citizens as customers and this is becoming the mantra for a new approach. Government services have to go through different channels," Martin Doly. Director of Public Sector Industry Strategy and Transformation EMEA at Oracle said at the Romania National Recovery and Resilience Plan 2022 conference organized by The Diplomat-Bucharest.
"We need to understand the needs of citizens in a multi-channel way. By 2050, more than two thirds of Europe's population will live in cities. Local governments will have more power. Central governments will become more regulatory, while local governments will become more executive. We now have this kind of convergence of industries.
It's not necessarily a very robust change in processes. It can start with minor components. The first thing would be multi-channel access. At 21st century, there are no more terms like opening hours. The 24/7 regime is becoming more and more accessible.
We actually have three types of services: self-service, semi-assisted and fully assisted. Of course, some of these services need some kind of assistance.
Government organizations should have three additional roles: designers, implementers and communicators.
According to an Oracle study, there are four key lessons governments have learned during the pandemic that can serve as best practices moving forward.
Lesson 1: Think small
Traditionally, governments have focused on a big bang approach to development, which has led them to adopt rigid and monolithic legacy systems that are difficult to modernize and do not evolve with the changing needs of their organizations. However, the pandemic has taught governments a valuable lesson: focus on bite-sized chunks and do them quickly.
Lesson 2: Think Agile
State and local governments also need to be nimble if they want to improve service delivery. This means they must break down traditional silos both internally and externally.
Lesson 3: Focus on Business Continuity
Business continuity planning is essential to prepare for the next disruption, whether it's a pandemic, extreme weather event, economic downturn or other crisis that threatens operations. ongoing and service delivery. The cloud is an essential part of business continuity as it can facilitate remote working and the delivery of digital services from anywhere, which is critical as many public sector organizations continue to operate in work environments. hybrids.
Lesson 4: Take a business approach
With ongoing budget constraints, many governments may not be able to migrate all of their systems and applications to the public cloud. However, in a hybrid cloud environment, they can still take advantage of a holistic, secure, and scalable solution to meet the evolving needs of their organization. They can focus on four key elements to successfully execute a hybrid strategy: 1) analytics and reporting; 2) technology integration; 3) IT infrastructure management; 4) corporate security.
Full conference recording here: https://www.youtube.com/watch?v=t5f1JNCEe-I&t=5504s


Post views:
1,856
---