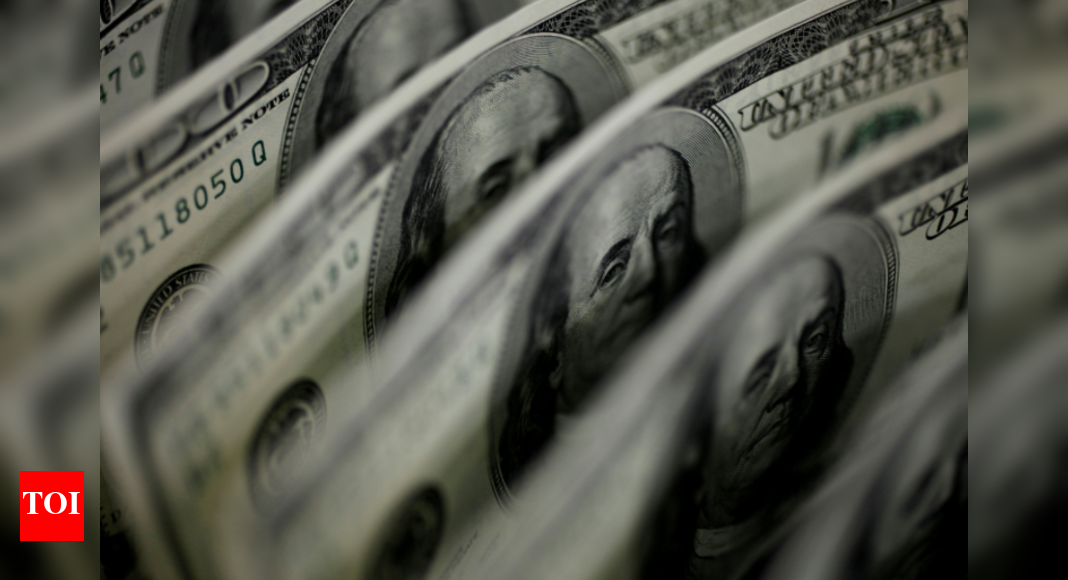 GCC revenues now represent 1% of India's GDP: Deloitte-Nasscom
BENGALURU: India's global capacity centers (GCCs) revenues can potentially reach $ 60-85 billion by 2025, up from $ 33.8 billion in 2019-2020, according to a report by Deloitte and Nasscom. GCCs are the technology and shared services branches of multinationals in India.
India has 1,300 GCC employing 1.3 million. GCC revenue was $ 19.4 billion in 2015, indicating a revenue CAGR of 11% between that date and fiscal 2020.
The turnover of $ 33.8 billion represents about 1% of India's GDP.
The direct gross output of the GCC sector is primarily a measure of sales to its parent organizations and other industries.
Gaurav Gupta, partner of Deloitte India, said GCCs have been a key growth engine for global organizations that have leveraged top Indian talent to drive growth and profitability. "In turn, GCCs have contributed to the development of local capacities and the impact is much broader than direct economic or fiscal contribution. I think the GCC sector can grow exponentially by entering more specialized fields and urging more global organizations to create CCGs here, as India is still the # 1 destination for CCGs according to the Deloitte GBS 2021 survey, "he said.
The report interviewed 80 CCG executives,
subject matter experts
from Deloitte and other industry stakeholders and combined it with in-depth research.
The Deloitte report said that although several GCC countries have made progress in providing more value-added work, India is still seen as a 'high volume, low cost' place compared to countries like Singapore, Israel and Ireland which are actively positioning themselves as "new era high added value" knowledge economies. Making India a global GCC hub is essential to position India's GCC sector as a creator of 'volume + value' through initiatives such as demonstrating resilience, sharing successes with global players and awareness of government incentives and ecosystem benefits.
India has around 185,000 AI and big
data
analytics professionals, a number that is growing by 15% annually. The report says India has become the GCC Capital of the World as it offers the unique advantage of homogeneity of skilled talent across all locations, enabling GCCs to expand their operations for risk mitigation and
business continuity
. activities. Bengaluru has the highest share of GCC and is the premier destination for platform engineering. Hyderabad is emerging as Bengaluru's main competitor. There is also a growing movement towards Tier 2 cities such as Thiruvananthapuram, Coimbatore, Ahmedabad, Vadodara and Jaipur with an emphasis on Centers of Excellence (CoE) or niche capacity centers.
The report underlined the need for a competitive tax policy. Among the GCC hubs, India has the highest transfer prices and tax rates and although India's talent supply makes up for this disadvantage, this advantage is particularly contested by other centers. emerging countries such as Malaysia and the Philippines. The report says tax policy can have a catalytic effect. With the sunset clause of the SEZ-based tax exemption policy coming into effect, India needs to rethink how to attract GCCs over other popular GCC destinations, according to the report.
Growth of the ER&D sector from 12 to 13%: Nasscom
Nasscom hosted an engineering and R&D showcase on Thursday. At the event, Nasscom President Debjani Ghosh said, "India's share of the global engineering and research and development (ER&D)
market
is expected to show a compound annual growth rate ( CAGR) of 12 to 13% to reach $ 63 billion by 2025 from $ 31. billion dollars in 2019. This growth is driven by global companies in the automotive, aerospace, consumer electronics, medical devices, industry and energy, semiconductors and telecommunications that harness the capacity of Indian R & D to drive innovation, drive high impact service delivery by leveraging force thinking for the future. "