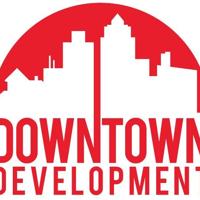 Editorial | Many dynamic downtown projects arouse enthusiasm, optimism | New
Progress is developing in downtown Johnstown, with a parade of developing projects – exciting initiatives that bring the city an array of shopping centers and housing while preserving historic structures and bringing new investors to the market. Marlet.
As business journalist Russell O'Reilly shows in a series of weekend articles, it's a time of dynamic change in Johnstown's central business district.
"A lot of good things are happening," said Bill McKinney, a town resident, as he described his project – "Lofts on Upper Main" on the century-old property at 605 Main St.
"We just want to be one of them and keep the momentum going."
Momentum is the perfect word to describe what we see in the city – even before the recently announced $ 24.4 million federal transportation funding arrived, and with over $ 30 million in COVID relief money. -19 looming.
O'Reilly and digital content manager Vaughn Burnheimer have listed nearly 30 downtown properties where we see projects already underway or about to begin, or locations available for use as capital rushes into the city. region.
We urge readers to explore the stories and this detailed graphical map – available in an interactive format at tribdem.com.
You will come to the same conclusion as us: positive change is upon us.
Among the most visible efforts are:
• McKinney's work to transform a long empty structure into a loft with street level retail space – across from 1st Summit Bank on Main Street.
• Mike Artim's efforts through his group, Intrignia, to build on the success of the Balance restaurant in the 400 block of Main Street with more dining – including a redesign of the historic Vault property – as well as " a technological incubator and a learning center in the Park Building.
• The Johnstown Capital Partners LLC takeover of the corner of Main and Franklin streets, with plans for condominiums, offices and restaurants in a four-story structure that once housed a local pharmacy and copy center.
Johnstown Capital CEO Laquan Marshall said his New Jersey-based group wanted to be part of a revival in a city seeking to shed its reputation as a former industrial community in constant decline.
"We started to understand that there are a lot of people here who aren't just sitting around and waiting while Johnstown is kind of wasted," he said. "They are taking important steps, which inspires us. "
And to us too.
Marshall and others represent a revolution in Johnstown that attracts outside investment to the city, as well as a younger and more diverse set of entrepreneurs.
This energy has been building for years in many ways – like the Central Park Christmas tree and other exciting new downtown traditions, the presence of Penn Highlands Community College, the success of Libra and the efforts to make relive the State Theater.
Much of the foundation was built by visionary organizations such as the Discover Downtown Johnstown Partnership and the Johnstown Redevelopment Authority, which specializes in connecting with investors to turn aging structures into vibrant businesses.
Artim, former president of the Cambria Chamber of Commerce, cites a 2009 study sponsored by local nonprofits that warned of an aging city losing young professionals to better paying markets.
But that study also recommended strategies to reverse that trend – downtown living areas, "walking distance" shopping and arts centers, and modern dining options – all of which have happened in Johnstown.
The result is an attractive city for young professionals and retirees, he said.
"I think today we're coming to the right balance point where we have both millennials and seniors who want to be downtown," Artim said. "Downtown is cool again."
The Artim team is betting on the momentum we are experiencing, renovating almost an entire block of structures, with attractions such as the Vault Alehouse and a cigar bar slated to arrive next spring.
Across Main Street, Benshoff Enterprises is transforming the old Bulldog Arena building – once a five-and-dime McCrory store – into an education center that will partner with local school districts through learning digital and tutoring, with commercial tenants on the second floor.
"Now you have new blood and energy in downtown that weren't there in the past," Benshoff's Christy Dowdell told O'Reilly. "We see a lot of things happening downtown that made this building attractive. But if you went there 12 months ago, you would be hard pressed to make an investment.
If even half of the proposed projects come to fruition, downtown Johnstown will be a new place for years to come.
It is an exciting time of dynamic change in Johnstown – an optimistic era of real progress.