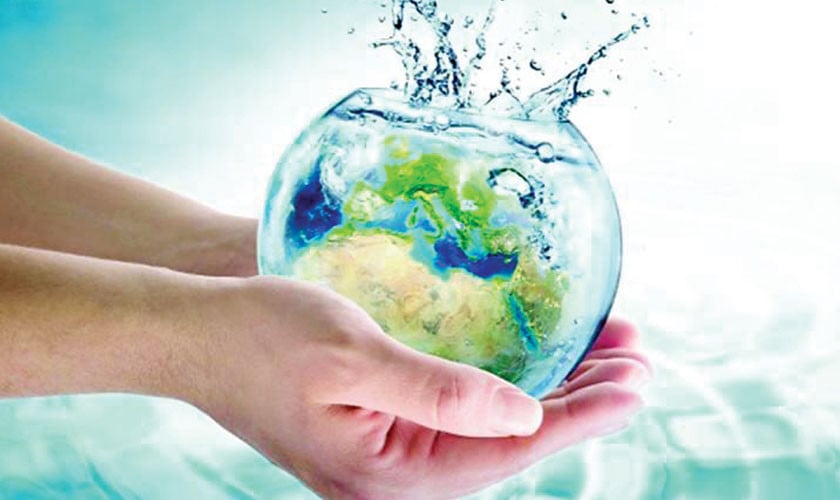 eenvironment
The climate crisis has strongly accentuated the need for a transition to truly resilient systems and societies. Hundreds of experts from the private and public sectors and civil society organizations around the world are working together under SDG-6, to highlight the significant risk to water resources and collectively move towards a solution practical to meet global water challenges.
For a very long time, water has been the mandate of government, from allocations and management to conservation and policy. What we don't understand, however, is that a shared resource needs a shared vision, where its users are collectively held accountable for its governance. Although there have been many debates, from water pricing to storage and agricultural productivity, we tend to ignore the role of the private sector, its influence and capacity, and the impact it has. may have on water governance.
It is important to understand that leverage should not only be interpreted in terms of finances, but more in terms of a sector with a coordinated approach and influence, international and local standards to be met and a reputation to be maintained.
According to the World Economic Forum's Global Risk Report (2020), water crises remain a high-impact risk, and so many international (and now local) companies have started to consider water-related risks in the world. part of their decision-making process. However, this is usually limited to companies that observe water through volumetric lenses or that only act inside their fences. While reducing and conserving water is a great achievement, the dynamics of the resource must be viewed in a more holistic way.
The global pandemic has shown that the need for clean water is more critical than ever and that its importance goes beyond efficiency. This is where water stewardship comes in. Stewardship means working collectively to take care of a shared resource – in this case, water – that we all use but don't own, and find solutions to the common challenges and risks it presents. Before the introduction of the International Water Management Standard (AWS Standard), there was a lack of structure on how to proceed in water management.
The Alliance for Water Stewardship (AWS) was formed by key players in the water sector who were not only die-hard environmentalists, but also companies that used water. The Alliance gradually included organizations from the public and private sectors as well as civil society organizations who eventually developed a pragmatic framework for water management, also known as the AWS standard. Simply put, AWS is two things: a global collaboration of members and a sustainability standard for strong and credible water management.
The globally applicable framework provides a 'beyond the fence' approach and enables users to understand their water use and impacts, and to work collaboratively and transparently for sustainable water management. water in a catchment context.
The standard is based on a number of steps, which are further detailed in various clear and verifiable criteria and indicators; help organizations understand not only the water risks and opportunities of their sites, but also the watershed in which they find themselves through multi-stakeholder engagement processes.
The concept of stewardship is still new to Pakistan, where usual water management practices need to change and companies need to assess and take action against risks associated with water in a larger context. A "universal strategy" is no longer the solution and the sharing of information and innovations is becoming a necessity.
Some of the companies that have stepped forward to take on a leadership role in water management include Nestlé Pakistan, US Group and Soorty Enterprises.
To date, two sites of Soorty Enterprises in Karachi have been certified to the AWS standard this year, as well as two sites of the US group and the four sites of Nestlé Pakistan, the first company to have all of its sites certified in the country. As the momentum builds, it is important to realize that for Pakistan to continue doing business with other countries, we need to build resilience, not only as a requirement of consumers, but also for business continuity.
The AWS system can function as a bridge between the public and private sectors where its network (globally and locally) and the learning it generates through collaborative efforts complement the integrated water resources management approach ( IWRM) to which Pakistan's national water policy clearly refers. .
While IWRM calls on all key actors to implement water resources management based on a "coordinated and collaborative approach", the private sector constitutes a fairly important and dominant stakeholder in this whole equation. So AWS is providing exactly that to engage the private sector. As COP26 approaches, there is a lot of discussion around how to build resilience faster – and this cannot be done by just one actor or sector. A large, inclusive group of state and non-state actors working on water, using a cohesive approach, can certainly speed up the process.
Sustainability does not mean going back to our primitive ways or cutting off access to resources. It means using resources in a way that strengthens the continuity and resilience of people, the economy and nature. This is exactly what the AWS definition of water management aims to ensure.