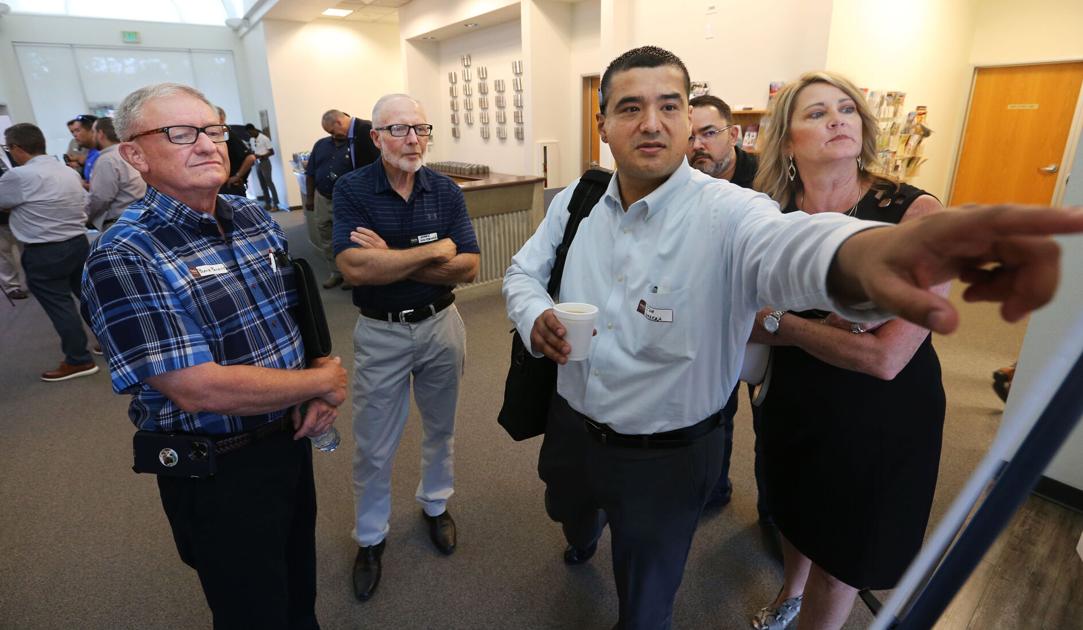 B3K shares strategies to promote local industrial clusters | New
Collaborators from the Kern County B3K Economic Development Initiative met on Tuesday afternoon to share ideas on strategies they should pursue to improve local job creation efforts.
The group of around 80 members of the initiative's steering committee examined ideas generated by each of B3K's five focal points: advanced manufacturing, aerospace, business services, energy and entrepreneurship.
While the rally made it clear that some of the groups are more advanced than others, it also demonstrated the enthusiasm that many business and community leaders have brought to the group-led 14-month effort. Washington-based think tank, the Brookings Institution.
A central theme presented by the representatives of each of the clusters was the need to put aside competitive impulses for the benefit of regional prosperity. Many expressed the need to offer skills training programs and new ways to support innovation in their industry at the local level.
Marek Gootman, a senior researcher at Brookings who helped lead the effort, noted that the process has been delayed due to the pandemic, but that progress is being made as people from different backgrounds across the county find of value in working together like never before.
"A lot of people here don't have economic development in their headline," he told the group, "and yet there are so many contributors to the economic bottom line" B3K hopes to achieve.
B3K, short for Better Bakersfield & Boundless Kern, was established in April 2020 with help from local and state funds to explore ways to maximize existing and future investments in the local economy. A main goal is to reach consensus on how to work and invest together to create good jobs available to all local residents.
Participants have already produced a market assessment highlighting the significant challenges facing the local economy. The task now is to identify strategies and tactics for moving forward.
During a panel discussion at the downtown offices of the Greater Bakersfield Chamber of Commerce, NaTesha Johnson, founder of business consultancy Bakersfield Upside Productions and a member of B3K's entrepreneurship committee, said the Discussions have determined that women-owned and minority-owned businesses often do not know how to access existing support services.
She highlighted several priorities the group is working on, such as creating a business incubator to support start-ups and expanding geographic access to services that support start-up entrepreneurs.
Ideas so far to do so include recruiting Spanish-speaking business coaches, greater cooperation between chambers of commerce in the region, and support for groups that traditionally have not engaged with the business community. regional affairs.
Another important goal, she said, is to teach people the value of starting a business.
"We can teach you how to get this DBA (a fictitious business statement), how to get this business license," Johnson said. "But what about this 'why'? "
Panelist Dana Brennan, spokesperson for local producer Grimmway Farms, said a positive result from B3K so far has been the center of local interest as business owners see the project is not about " not "me", but "we".
"It's an exciting time," she said.